Hunza valley is one of the fascinating northern areas of Pakistan that is covered with snow-capped mountains and greenery. This beautiful valley is well-known for its attractiveness. The people who live in this valley are extremely friendly and hospitable. The languages that they frequently speak are Burushaski, Wakhi, and Shina, but they also have an understanding of the national language as well.
Hunza valley is famous all around the world for the prolonged existence of the people living in this Valley. A lot of researchers as well have done to discover the top-secret behind the long lives of these people. Too many of them believe that it is only because of the pure and healthy diet which helps them maintain health and longevity. Hunza has many varieties of traditional dishes on different occasions. The food in this region is full of delicious taste. You will feel the real flavour of nature and purity in these foods. If you ever tasted the food of Hunza then only you can realise the feel of these mouthwatering dishes.
There are too many appetising food dishes that the local people love to eat in which some of the traditional items that are a special trademark of this stunning valley are listed below.
Chapshuro

Gyaling/Gral

Buroshapik/Ghilmindi

Diram Pitti

Tumoro Tea

Hoilo Garma

Buttering Doudo

Harisa

Molida

Shopen
1) Chapshuro
Chapshuro is a crustless Hunza pie that's filled with ground meat, spices, onions, and other goodies. You simply cannot visit the places in Hunza without seeing and trying this dish.
Chapshuros are shaped like half-circles and are stuffed with piping-hot minced beef, mutton or traditionally: yak meat.
The meat is then paired with a relatively simple mixture of chopped onions, coriander, chilies, and small tomatoes before being folded into dough and then lightly fried.
In homes, chapshuros are much more elaborate and delicious as they're typically baked in local ovens instead of pan-fried.
While upscale restaurants in Karimabad (a must-visit on your Pakistan itinerary sell these for nearly 1000 PKR, the tastiest chapshuros in Hunza can be found at modest street stalls.
You can also find delicious chapshuros from street food sellers near the Rakaposhi Viewpoint in neighbouring Nagar.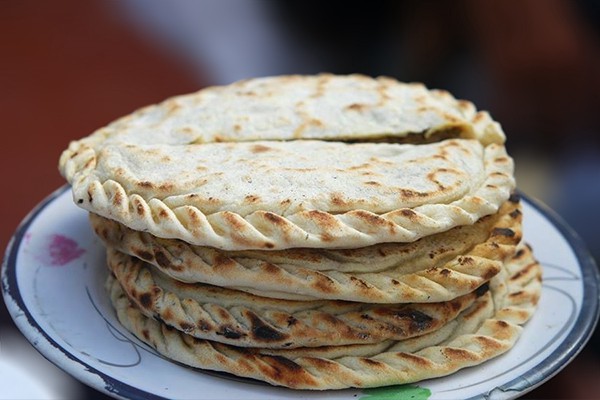 2) Gyaling/Gral
Gyaling and gral both refer to the same Hunza food: a thin, stretchy wheat bread that looks like a bunch of pancakes.
This dish is typically served in a stack and is dipped in the much-loved ingredient of apricot oil and/or butter from local cows.
This yellow oil is expensive in most of the world, yet is just one of the many such ingredients that exist in abundance throughout Hunza.
Gyaling/Gral is typically eaten with breakfast and is always served with Hunza-style namkeen (salty) or herbal chai. It certainly will fill you up before you head off on one of Pakistan's many hikes!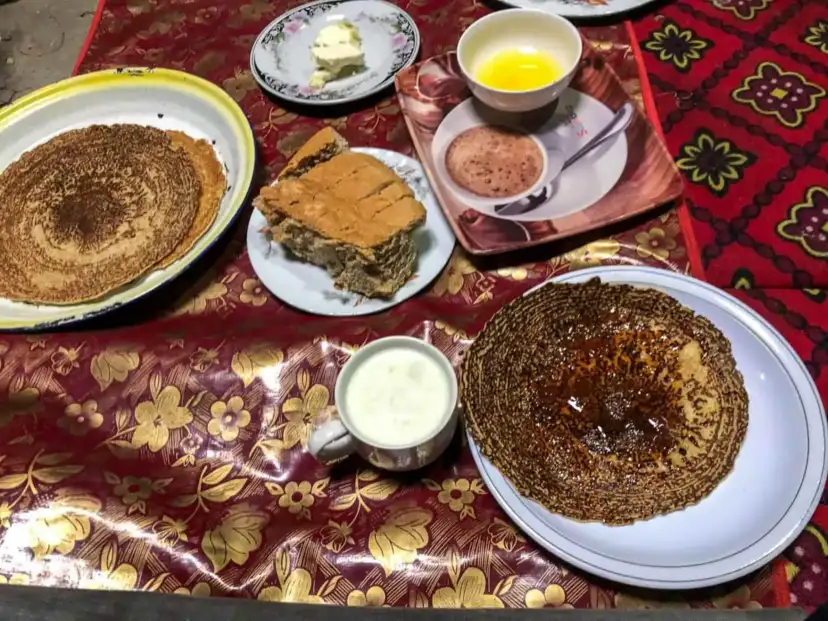 3) Buroshapik/Ghilmindi
Ghilmindi is another piece of Hunza cuisine that you certainly won't be able to try at home! It's one of my absolute favourites and giving it a try is something you must do in Hunza!
Wheat chapatis are pan-fried, cut into triangles, and then stuffed with a yogurt-cheese mixture straight from cows. Coriander, mint and onions are mixed in, and sometimes apricot oil can make an appearance too.
It's also common for people to put nuts or shavings of nuts both inside and on top, all making for a very unique taste that you won't readily find served by restaurants in Lahore, Islamabad or Karachi.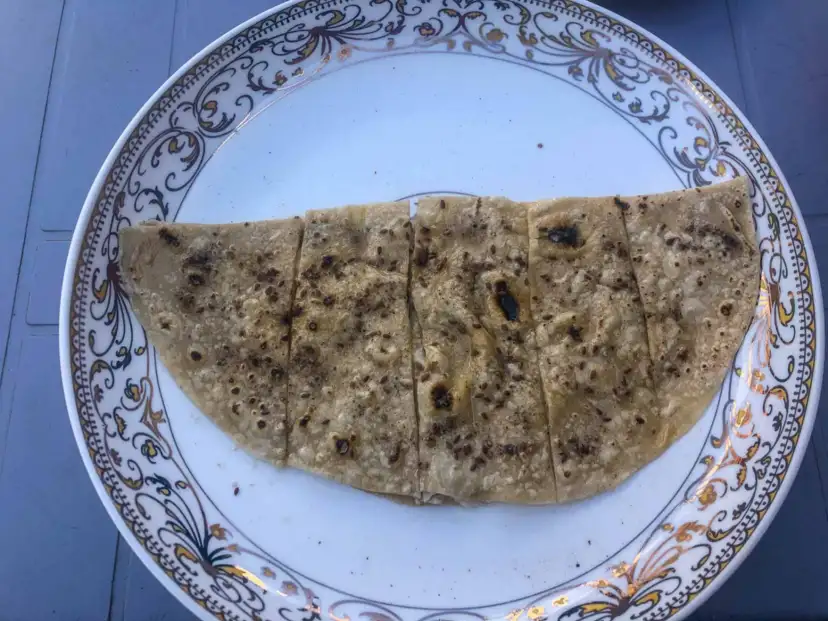 4) Diram Pitti
The majority of people living in Hunza work in the fields, therefore, they require highly energetic food to fulfill their body requirements. Diram fitti is one of the perfect choices of food for these people Diram Fitti is an exceptional breakfast item. It is the bread that is made from sprouted wheat flour which provides the natural sweetness to it. This dish is served by adding butter, almond or apricot oil.
5) Tumoro Tea
Tumoro is an aromatic plant found in the region which is used to make this delicious herbal blend.
Also known as Wild Thyme, the tea is typically yellow in colour and prepared the same way any other tea is.
However, Tumoro tea doesn't just taste good. This Hunza tea also has a host of health benefits.
From stress reduction to improved circulation and an immune system boost, don't miss out on your chance to try (and buy!) this tea while visiting the valley.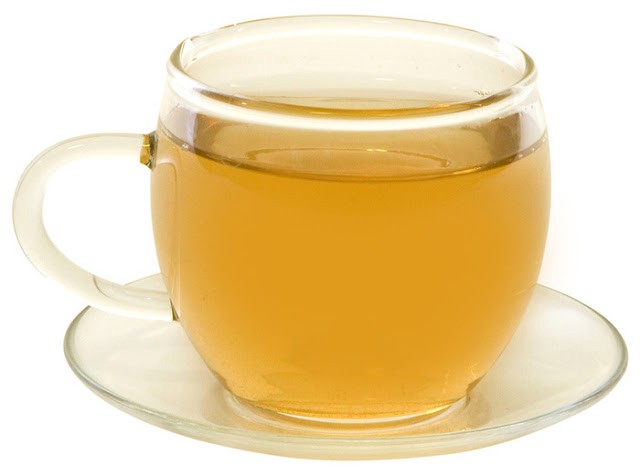 6) Hoilo Garma
Hoilo Garma is my absolute favourite Hunza Valley food item and one you'll find hard not to like.
The delicious and nutritious dish consists of dough made with organic flour, which is then mixed with locally grown spinach and aloo. It basically tastes like the alfredo pasta dish you didn't even know you needed.
What really makes hoilo garma so special for me is the fact that it's usually sprinkled with chopped apricot seeds, which give it a cheesy taste without even a speck of cheese being used.
If you're traveling to Pakistan from abroad, definitely give hoilo garma a try if you're missing Western eats!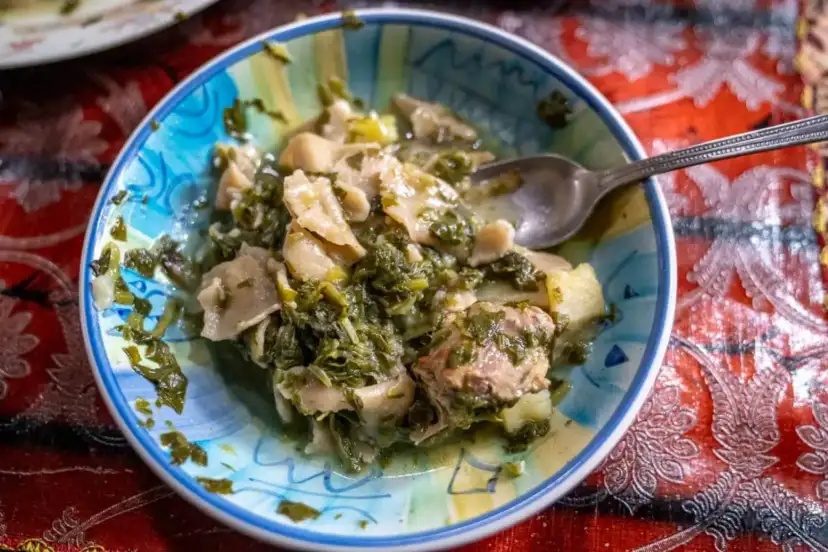 7) Buttering Doudo
Buttering doudo is a traditional Hunza soup primarily eaten during winter. What makes this dish extra special is its incorporation of dried apricots.
The apricots, which are famous in the region, are combined with sugar water and lemon to prepare this unique soup. While there are other versions of doudo, none conjure up flavours quite like this. Hunza Valley apricots are famous all throughout Pakistan, and they add more than just taste.
Buttering doudo in particular is revered for its assistance in improving constipation and colds, while also being an immune system booster. You can grab a bowl in Karimabad after visiting the Baltit Fort, one of the most iconic landmarks in Asia.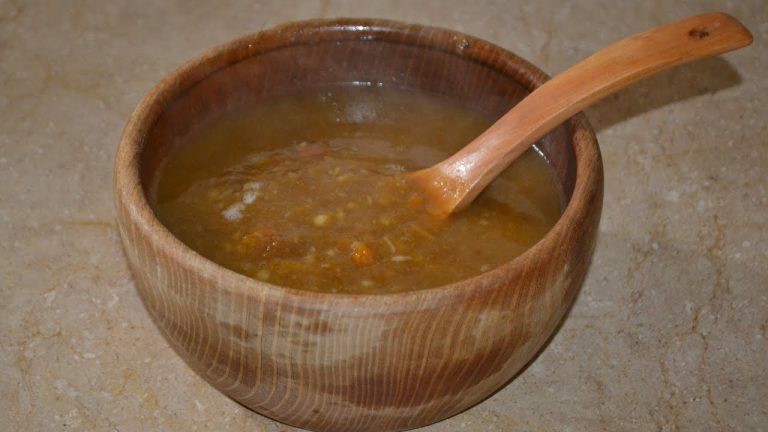 8) Harissa
Typically prepared for both marriages and deaths, harissa is one of the rarer items on this list as you won't be able to come across it every day. Even so, from Chapursan Valley to Karimabad, you can find it anywhere there is an event.
A filling combination of wheat, rice, and lentils, harissa has an unusual taste and is sometimes served with chunks of meat mixed in.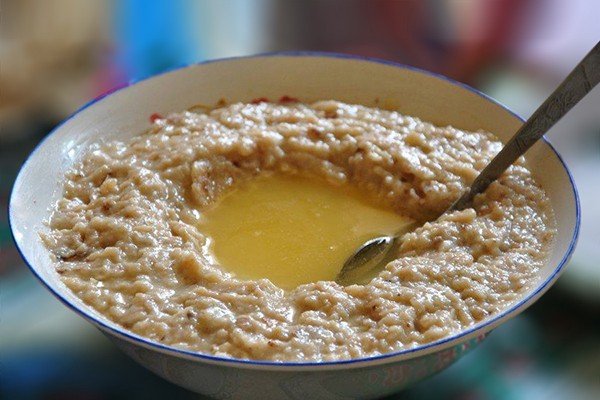 9) Molida
This traditional Hunza Valley food is popular in both Central Hunza and Gojal and is slightly similar to macaroni and cheese.
Molida is made by mixing small pieces of wheat shapik (the local word for bread) with milk, butter, and apricot oil which really gives the dish its special flavour.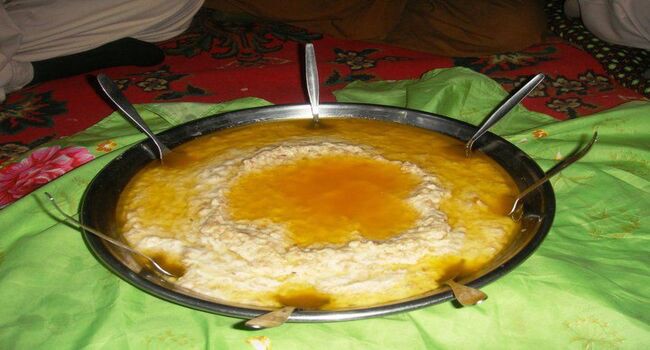 10) Shopan
Shopan is a tasty food item in this region. The key ingredients required for this dish include the stomach of sheep/goat or minced meat along with flour, salt, red chilli, coriander, onion, mint, water, salt, and oil. Meat is usually marinated with vinegar or lemon juice so that the smell goes out from it. It is served with rice or wheat bread.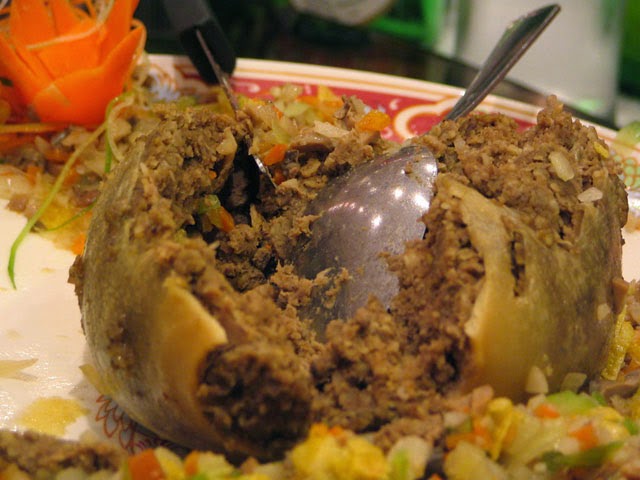 Read also:
Karimabad Hunza Valley
Cherry Blossom in Hunza
Attabad Lake Hunza Valley
Fun Facts About Hunza Valley
Altit Fort Hunza - Gilgit Baltistan
Best Hunza Tour Packages 2023-24
Visit to Hunza - Heaven on Earth
Best Things to Do in Hunza Valley
Top 10 Best Places to Visit in Hunza Valley 2023
Rush Lake - Hidden Beauty Of Hunza Valley
Sacred Rocks of Hunza (Haldeikish) - Cultural Heritage
Tags:
Top 10 Traditional Foods to Enjoy in Hunza